DBS Application Forms
As of 1st December, the DBS Head Office will no longer accept DBS application forms that start with the reference number "F00" (this number is found in the top right hand corner of the front page). If you have any stock of these forms then please destroy them. If any of your Leaders/Helpers are currently completing forms then please check the reference number before sending to NHQ. The new DBS applications forms will start with reference number "F01." Please contact Zoe at NHQ if new forms are required.
---
Badge Scheme Surveys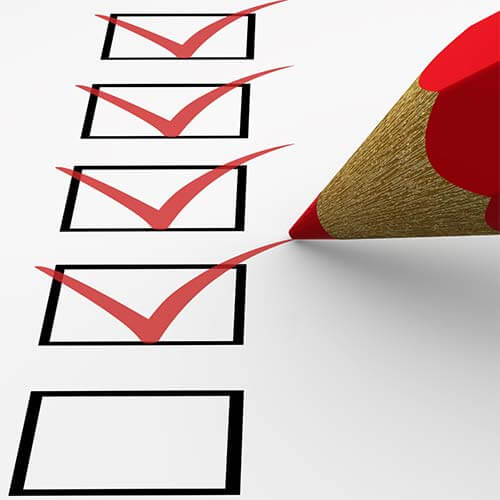 Sarah Bedder, a member from St. Peter's Company in Whetstone, Leicester has devised the following surveys. As part of her degree in Play Therapy at Leeds Metropolitan University, Sarah is basing her work on the Church Lads' & Church Girls' Brigade badge schemes. The surveys are aimed at leaders of the respective sections and aim to gather your opinions on the badge schemes that we currently offer. The closing date is 15th December. Many thanks in advance for taking the time to complete them. Please click on the following links to access the surveys:
---
Nativity 3 - Free Resources
The wonderful family comedy "Nativity 3: Dude Where's My Donkey?!" launches in cinemas on November 14th. You can download a free official Activity Pack and downloadable clips at www.damaris.org/nativity3. The film and Damaris' resources provide a splendid opportunity to help children aged 5-12 think about the Christmas story. The Activity Pack is ideal for use on a Brigade night to help children think about the value of belonging to a community at Christmas. There are also a selection of talk illustrations for church speakers, based on downloadable clips from the film, plus a primary school assembly.
---
North West Regional Carol Service
The festive season will soon be upon us! One of the many events that will be happening in December will be the "North West Regional Carol Service." All officers, helpers, members and their families are welcome to attend. It will start at 7pm, on Tuesday 16th December. Location:
St Andrew's Church,
Edge Lane,
Droylsden,
Manchester,
M43 6BG.
We look forward to seeing you there.
---
The Tower Poppies
On Tuesday November 4th I set of with my wifeple of days in London staying with our friends in Orpington Kent. Wednesday the 5th we set of on the train to Tower bridge station for the short walk over the Thames to the Tower, we could see the massive crowd already one great big column of people all round the tower. So we joined the throng of people, the mood was very quiet people just talking. Looking moving on then looking again, there was no pushing or hogging places you just looked over the wall for a few minutes then moved on this we did for 2 hours until we got back to where we started if it had taken all day I would have still gone all round the Tower for what is a day compared for what they did for me. I talked to so many people just a few words, there was many a tear you just wiped your eyes no shame, to think every poppy I saw was a British soldier lost for me and you the moat around the Tower was like a sea of red blood their blood what a sacrifice, at several points there was poppies flowing out of the Tower wall just like a waterfall of blood. We were very lucky as the sun was shining and the poppies just glistened in the sun, At one point we got to where the boxes were and there were still several hundred boxes full not yet planted. I heard a few prayers now and then, at one point I actually recited the Brigade prayer in my head as earlier on in the year I went to the battle fields and war graves where I saw so many Kings Royal Rifle graves and 2 Brigade VC recipients graves. We saw several school groups going round the children were so well behaved some leaving pictures they had drawn at school about the war. At about lunch time we went to St Kathrin's dock for something to eat then back again just for a second look as it was now getting dark before catching a bus to Trafalgar square. There was a large protest march going on against Political oppression I felt like telling them all to go and look at the poppies then think again, but no off for coffee then back to our Friends in Orpington. Our second day we went to Hastings for the Day our 43rd wedding anniversary. I have one of the poppies which I hope to receive sometime in the New Year. They gave that we might live.
Henry Williams Deputy governor Rt
---
Ulster Regiment News Autumn 2014
The latest edition of the Ulster Regiment News Autumn edition is now available to download by clicking here. In this edition we commemorate Irish Church Lads' in the great war, hear from the opening night at Magherafelt, and see the members working towards their DofE awards.
---
CLB World War 1
We are putting together a list of all the grave sites and memorials of members of the Church Lads Brigade are buried and remembered at.
Part of the remembrance trip to High Wood will be to visit as many of these graves and memorials as possible to pay our respects to these men.
We need your help in find these brave men. Do you have any names that we can investigate.
Please find by clicking here the type of profile we can get.
The men did not only serve in the Kings Royal Rifles, we have profiles on men from Leicester who where in the Tigers. The more information you have the better
Our Agenda in France July 2016 is as follows
14th July 2016 travel to Albert
15th July 2016 Service High Wood - Act of remembrance at graves and memorials - Evening parade through Albert.
16th July 2016 Play at the Menem Gate before and after last post (Fully Confirmed)
17th July 2016 travel back home via Disney Land ( Arranging for band to play).
The Tone Poem dedicated to 3 CLB Lads
A Special Performance of David Mellor's 'Tragedy & Sacrifice on Darwen Moor', is to be performed for the first time in Blackburn Cathedral on Saturday 15th November this year. 7.00p.m. – 9.30 p.m. Ticket prices from £5.
The Tone Poem is dedicated to three (CLB) Lads who died on the Moor in 1917.
David Mellor is one of the UK's top composers who was born in Darwen and was inspired by reading an article about the Lads, by Harold Heys in the local Newspaper, some ten years ago.
A few CLCGB leaders will be going to watch this. Booking and details are to be found online at http://www.blackburncathedral.com/booking-availability.asp?event_id=7418.
---
ESH Communities Grants available
Esh Group is offering an exciting opportunity for grant support of up to £1,000 for Charities and Projects in its operational areas who are making a positive impact in their community.
If you are a community group or charity that would benefit from support visit Esh Group's Added Value website and operate in one of the below areas you can complete the simple online application form found below.
Allerdale
Barnsley
Blackpool
Barrow-in-Furness
Bradford
Burnley
Calderdale
Carlisle
City of Edinburgh
Copeland
Darlington
Durham
East Lothian
East Riding
Eden Valley
Falkirk

Fife
Fylde
Gateshead
Hartlepool
Kingston upon Hull
Kirklees
Lancaster
Leeds
Mid Lothian
Middlesbrough
Newcastle
North East Lincolnshire
North Lincolnshire
North Tyneside
North Yorkshire
Northumberland

Pendle
Preston
Redcar & Cleveland
Ribble Valley
Rotherham
Scottish Borders
Sheffield
South Lakeland
South Lanarkshire
South Ribble
South Tyneside
Stockton
Sunderland
Wakefield
West Lothian
Wyre
CLOSING DATE FOR APPLICATIONS FRIDAY 14TH NOVEMBER 2014
Click here to complete application form: http://www.eshaddedvalue.co.uk/programmes/esh-communities/application
---
Food Hygiene Course now available through CLCGB
The CLCGB is now offering Brigade Companies, Churches and Diocesan offices the opportunity to take the Level 2 Food Hygiene Certificate online and be certified after completing the online learning and sucessfully passing the test.
The CLCGB can offer this at a fantastic rate of £12 per person taking the qualification. This can be ordered by going to Brigade Stores by clicking here or the online training site by clicking here and entering the password Food2014. This will take you to online stores to add to the basket and checkout. We are accepting debit/credit card/paypal payments for this course only by selecting the "Paypal" option when selecting the payment method.
Once the training has been purchased we will send you a unique license number and website to access to complete the online training. If you are ordering over a weekend there maybe a longer delay in generating the codes. Once you have passed the test you will gain a certificate that you can save and print. For full information please see the online stores item.
For any queries relating ordering please contact This email address is being protected from spambots. You need JavaScript enabled to view it. . All technical queries to be sent to This email address is being protected from spambots. You need JavaScript enabled to view it.
---